The Look
Nothing but stems and popcorn.
Disappointing bag appeal for sure.
I think this bag was one of the last ones off the production line and got all the shwaggles floating around at the bottom of the barrel.
So many pieces of stem and sticks in amongst the buds that required sorting before use.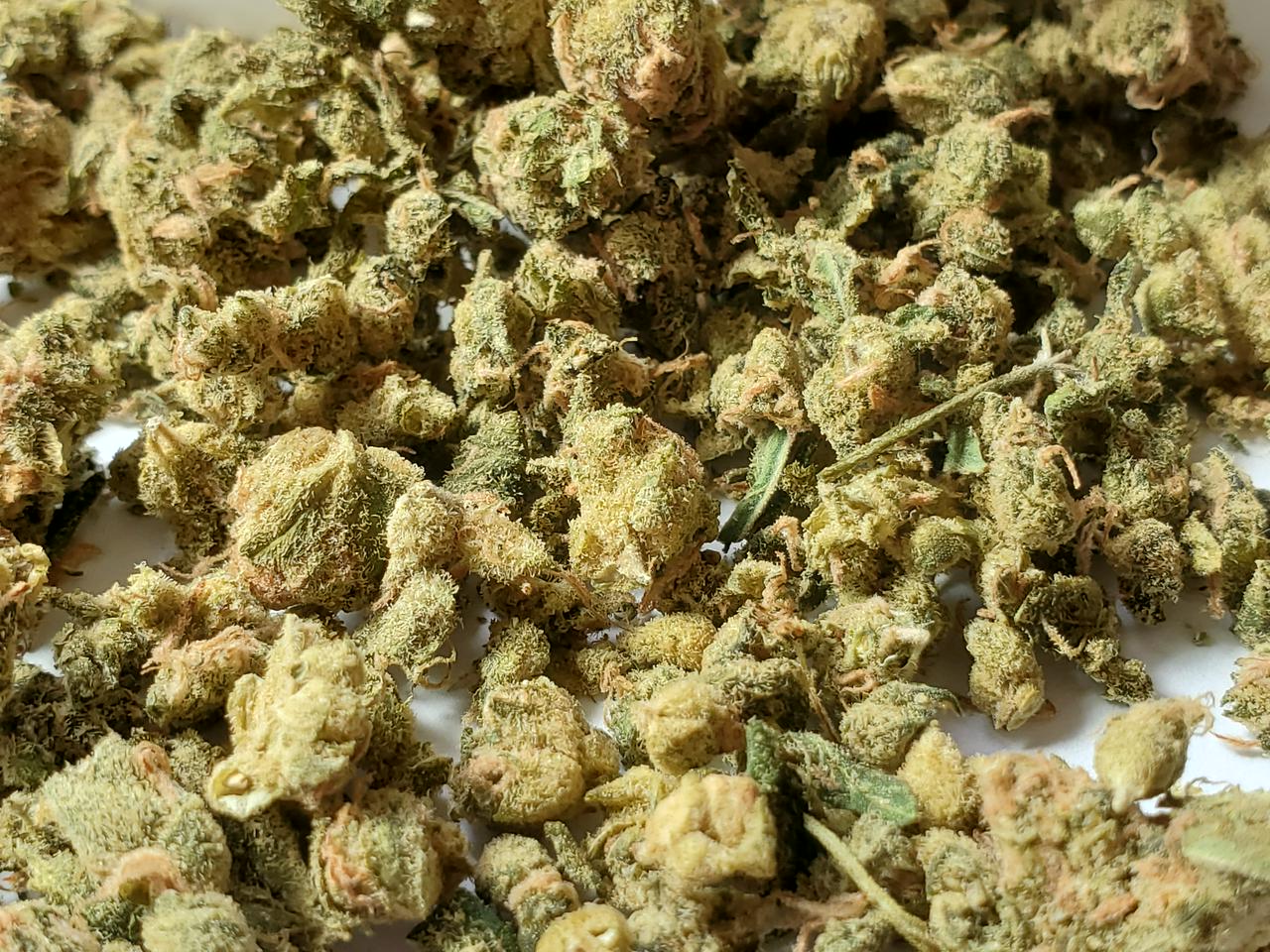 The Smell
Aroma provides a bit of redemption with a decent amount of sour zest.
It sort of smells like an old lemon, but not in a bad way.
The Flava
Pretty tasty and not nearly as atrocious as the look of it.
No harsh flavours or burning throat.
I got a hefty helping of airway expanding citrus notes, but nothing too complex.
The Feel
Buds were kind of sticky.
Based on the look of it, you'd assume it was just a bunch of dried-out popcorn nuggets. However, they actually had a pretty decent feel to them.
Good density despite their less than appealing appearance.
The Experience
I like this flower when it's done well.
This is a great cultivar, executed well, but the lack of a single bud bigger than my pinky fingernail was disappointing.
This stuff isn't cheap either (about $35 and eighth, I think).
Honestly, there should have been nothing but chunky nuggets in the package for that price.
The effects were decent.
Maybe next time Namaste... maybe next time.
Significant #uplifting and #energetic effects suitable for the daytimes or anytime, really.
Overall: 🌲🌲/5
Check out the Gallery for more product photos
Thanks for reading!