Original Stash – O.S. Klik Durban
#concentrates #hexo #originalstash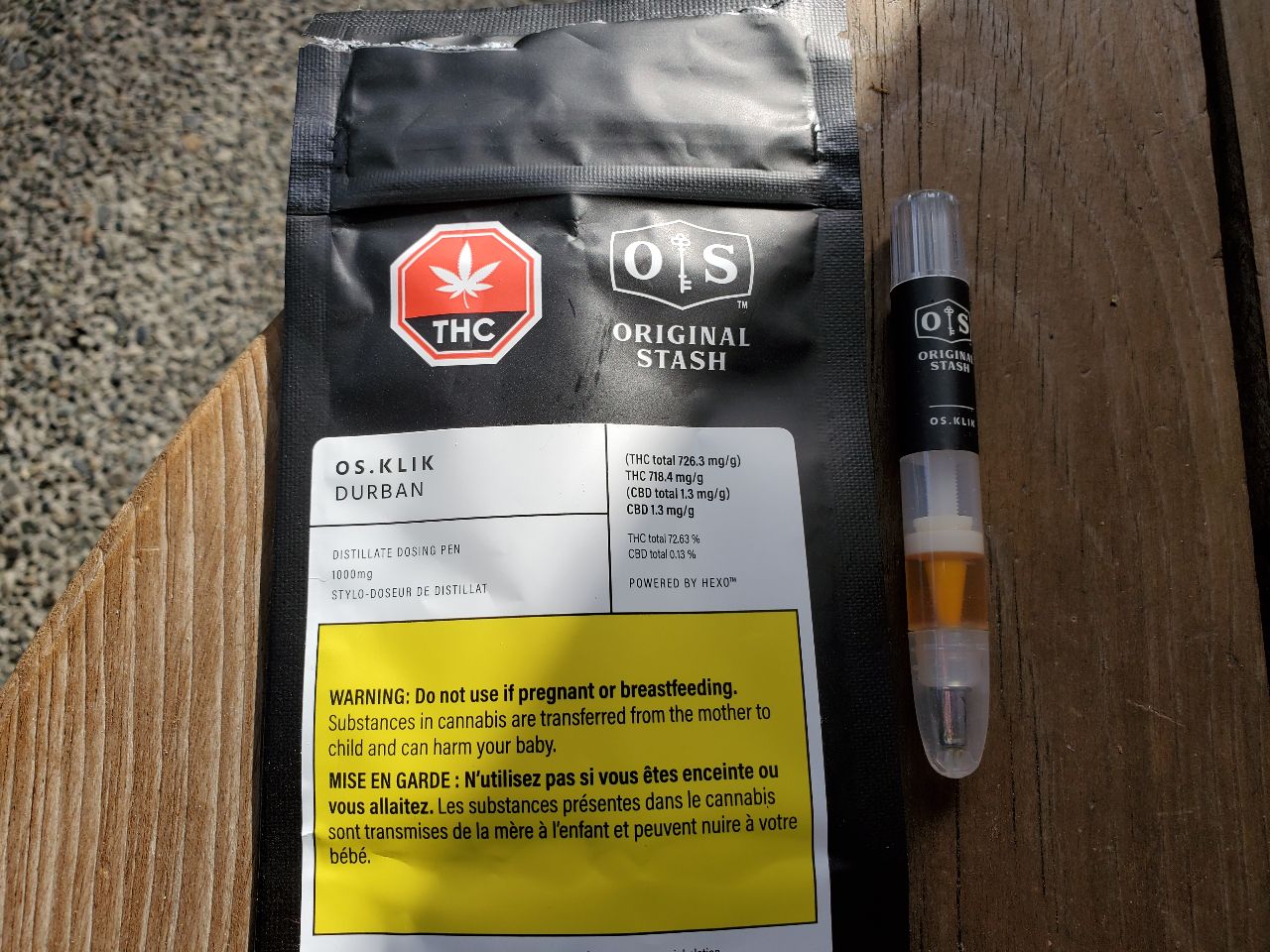 Finally, got my hands on some oil I can slather on my OCB's!!
Feels like I've been waiting for this day to come for ages and I'm super happy the O.S. #Klik is actually a nice product to use.
The Fellow at the shop said this was a #distillate, but I'd say it is more consistent with a classic #honeyoil. Very sticky and viscous when you "Klik" it out.
The applicator works great and apparently dispenses 25mg of #THC per click.
I used about 2 clicks to add a nice helping to the rolling paper, shmeared it around with the applicator tip, and wrapped it around some Redecan – Wappa.
Delicious and hits hard behind the eyes, but I found it had very uplifting effects, so I took a nice walk in the forest.
Despite the pouring rain, I had a huge smile on my face. My eyes were noticeably more red than the baseline. I had a great time foraging for macros of fungus and lichens.
The worst thing about the O.S. Klik Durban is the price— which is an insane $75/gram! This is reflected in my overall rating for the product.
This 1-gram Klikything should cost not a dollar more than $40 bucks.
I miss the ORO oil :(
Overall Rating: 🌲🌲🌲/5